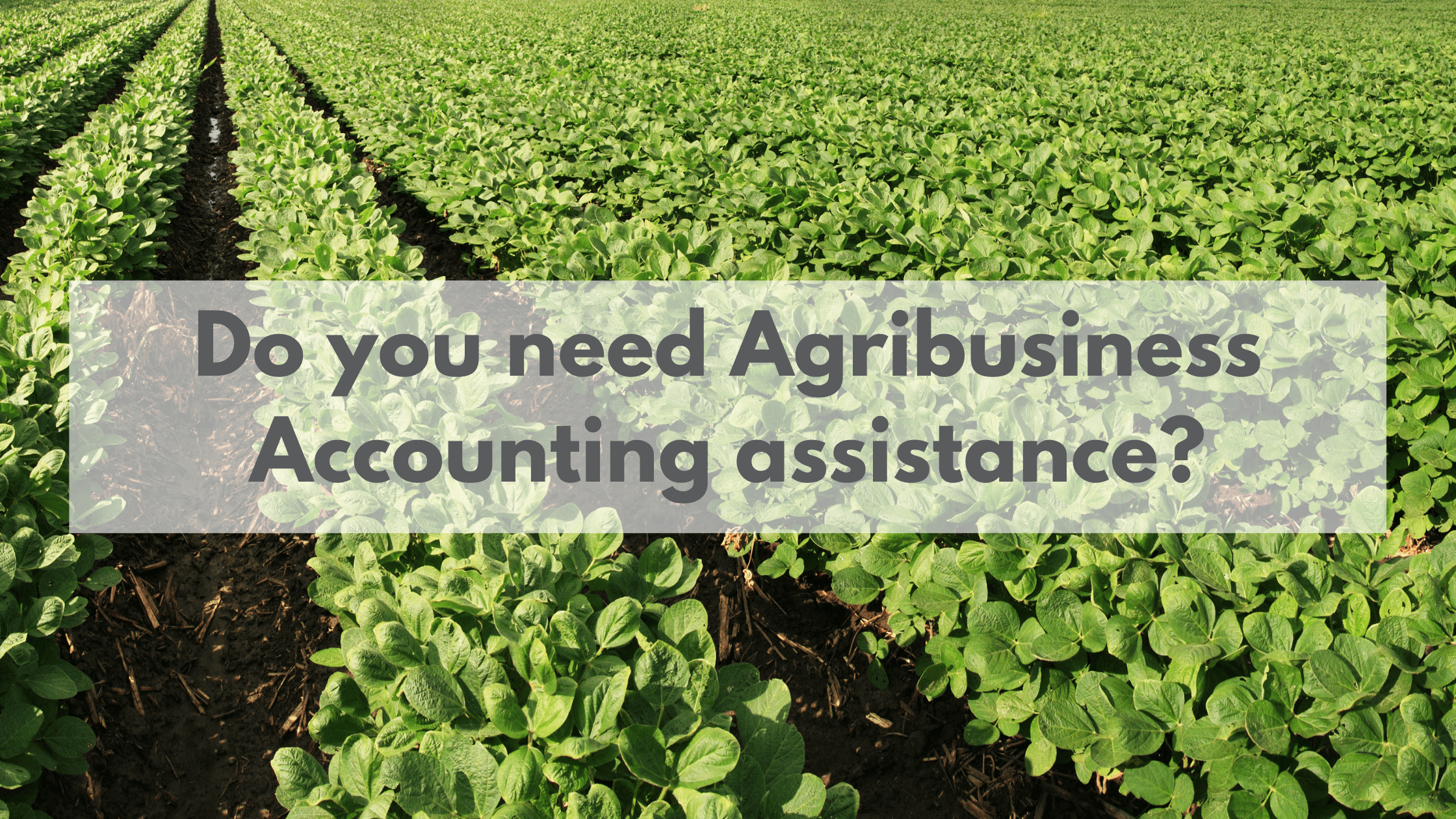 Let us help you!

As the owner or manager of a local agribusiness, you've got plenty to deal with. While you can't control everything, there are some things you can do to make life easier. We have put together the following accounting areas where we can help you meet some of these challenges.
Invest in the right accounting software – We can't stress this enough. To make informed decisions and understand your current finances, you need to invest in technology and have the right software for your business. Not sure where to start? We can help you with the setup and provide training to help you transition to a smarter way of doing things. Your accounting software should be able to:

store your financial information and records
give you the ability to produce reports e.g. cash flow, profit and loss, general ledger
let you create budgets and track expenses
understand your wealth position and identify issues
be cloud-based so that you can access any time anywhere.
Claim what you are owed at tax time – We can help you maximise your tax return by ensuring you claim what you are owed and checking you don't claim for something you are not entitled to. You are more than likely aware of the obvious expenses you can claim such as depreciating assets, fuel, maintenance costs and so on, but remember, you are also a business owner with expenses that are connected to the administrative side of your business. This means you may be able to claim deductions for expenses such as home office, postage, and office equipment such as desks and chairs and stationery etc.
Perform a business review – We can help you look at your business and determine the best strategy for your needs. We can also help develop a succession plan or strategic plan for your business's future. Whilst most Accountants can complete your annual tax obligations, we can assist with so much more that will be of benefit to not only your business but your future, such as -

checking that you have the most suitable structure established for Tax purposes  
checking you have adequate asset protection  
working with you to establish an exit plan
looking at where you want your business to be and how will you get there
developing a strategic plan
development of a 5-year plan
reviewing your business and financial progress
assessing your current business and financial situation
reviewing systems and processes
reviewing wills and binding death nominations
Apply for grants – The Queensland, Australian and local Governments offer funding programs, often in the form of grants, and business support services to help new and established businesses grow and succeed. Government grants can help you develop your business through activities such as expansion, commercialisation, research and development, innovation and exporting. We can assist you by:

sourcing grants
providing recommendations
gathering information and reports to support a grant application
complete the grant on your behalf.
Do not let the process of a grant application turn you off from applying. We can help!
We know Agribusiness like the back of our hands. With our help, you'll be able to get on with what you do best. We will take care of everything else. For a more in-depth understanding of how The Money Edge can assist you please read our services overview or contact our office.
The Money Edge | Bundaberg