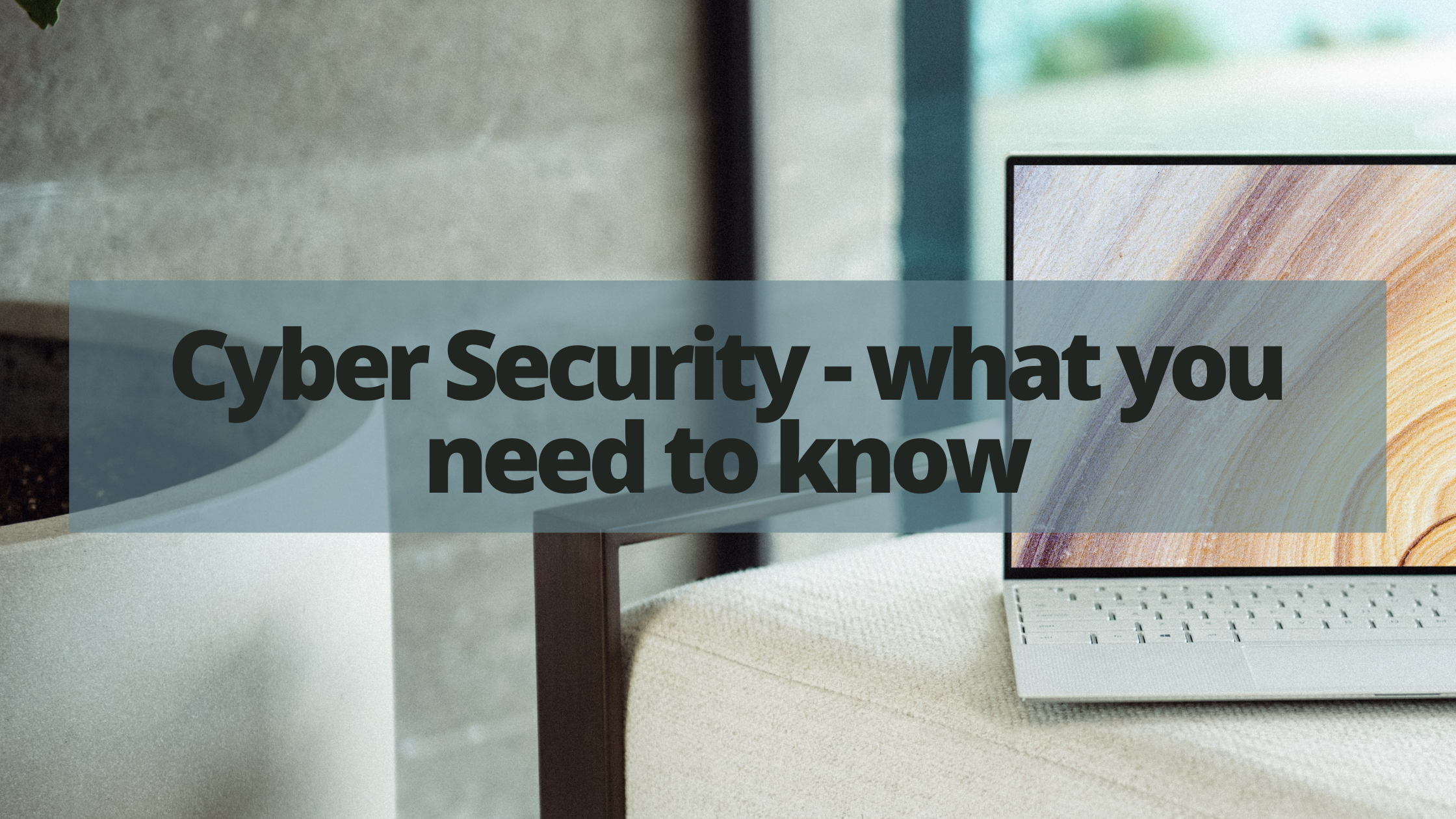 Cyber security - Top 2 things you need to know now!
I know what you're thinking, not another Cyber Security article. I understand, it's all too easy to suffer from Cyber Security fatigue. However, the threats are real, and sometimes there are things you need to know as a priority and you need to take action. Following I have highlighted two threats and what you need to do about them.
ANDROID MOBILE PHONES
Did you know that Android operating systems for smartphones account for over 55 per cent of the Australian smartphone market? If you are one of the Android smartphone users, it is important to know that 99% of malware is Android-Specific.
What should you do?
Use secure Wi-Fi. While this won't stop you from navigating to an infected website, using password-protected Wi-Fi connections keeps unwanted third parties from snooping or carrying out man-in-the-mobile attacks between your device and your intended Web destination.
Install antivirus protection. Antivirus and anti-malware solutions are now popping up for mobile devices; install one from a trusted source, then run it regularly to ensure your device is clean. Also, watch out for malware masquerading as virus protection: only download legitimate apps from trusted sources.
(Source www.statista.com, www.kaspersky.com)
TIKTOK
Launched in 2016, TikTok now has more than 2.5 million users in Australia with over 60% of all users women and girls. With that many users, you are sure to know someone who is an active user of TikTok.
(Source www.roymorgan.com)
What is the concern?
TikTok has added permissions that let them collect biometric data. E.g. Image (your face) and Audio (your voice). Permission to collect biometric data raises serious security concerns. Think about the various devices and apps that use your facial recognition to open. Smartphones, tablets, computers, voice recognition with the ATO and bank accounts are just a few that use biometric data. Not only do they harvest your information, but the fine print also permits them to share data with third-party service providers and business partners.

When your password is compromised, it's easy to go in and change the password. Imagine if your biometric data was compromised. You can't change your voice, you can't change your face or eyes and you can't reset your fingerprints. Those things are constant, permanent and contain genetic data that is unique to you.

Believe it or not, but biometrics can even be used by criminals to create deep fake videos (e.g. compromising videos with a person that has your face and voice) that could be used to blackmail, extort or cyberbully.
What should you do?
My first recommendation would be to delete TikTok, however, if that is not something you wish to do, review your policy settings. Please note that you can not stop TikTok from using your biometric data at this time.
Make sure you opt out of TikTok's viral expansion, deselecting "suggest your account to others" under your privacy settings.
If two-factor authentication (2FA) is available, use it! I can't stress this enough. You might find it annoying, however, it is a great security feature and I highly recommend you use 2FA.
The Money Edge | Kerri Schulz | Bundaberg