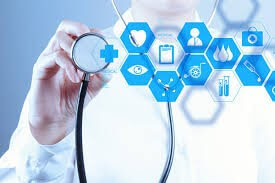 Let's talk about insurance!
We all insure our cars (we even insure our pets), but how many of us have Life, TPD or Trauma insurance?  Who is going to fund your ongoing living and medical expenses if you have to take time off to recover from sickness or injury?  How are you going to fund your lifestyle if you are permanently disabled?  Your car insurance? No!
Let's think about it.  If we crash our car, we have car insurance to replace our car – Right.  So, if you crash your car and can't walk again you can replace your car – Excellent.  But – what are you going to do with your car if you can't drive it?  How are you going to continue to fund your living expenses if you can't return to work?  How are you going to pay your car insurance premium?
This is where personal risk insurance can help.  The right cover can help you with paying off the mortgage or rent, paying for your children's education, covering your day to day bills and also cover your out of pocket medical expenses.  You can even fund your car insurance premium! Personal risk insurance helps compensate for the inevitable financial consequence that accompanies a life event.
Personal risk insurance is unique to every individual.
Also, I would suggest talking to a live person about your personal risk insurance – you can only do so much online.  The premiums are not more expensive when talking to an adviser, who may even save you money by choosing the best provider for your situation.
Interesting fact – Apollo 11 Astronauts couldn't get life insurance prior to their launch so they gave themselves their own life insurance policy made of autographs that could be sold by their families if they did not return.  I wonder if the Astronauts had their car insured?
Robyn Lamont | Financial Adviser | The Money Edge | Bundaberg