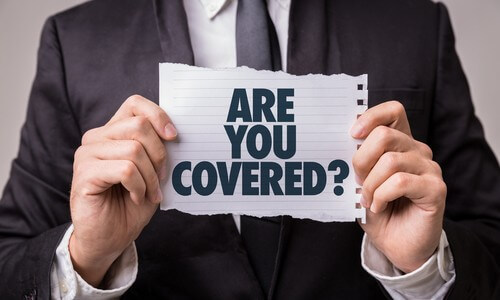 'She'll be right mate'
Do you have personal insurances? 'She'll be right mate' - is that what you are thinking? Will it be 'right' when you can't earn an income for the rest of your life due to personal accident or injury? How will it be 'right' when Centrelink payments won't be able to sustain your mortgage repayments, let alone living expenses? Have you thought about how life will be if you are living on Centrelink for the rest of your life? I will give you the heads up - it's going to be pretty tough!
Centrelink - How does a pension of $421.50 per week sounds? What is that? That sounds good for not working? (I guess you are right - but really?) Maybe you should look into this a bit further - so you take out the Electricity $33, Car Insurance $13 - gosh! You MUST have the car insured, right!? Car registration $15, new tyres for the car $19, phone $12.50, fuel $40, groceries $100, rates $20 (or rent $100? - I doubt it - you might need a bit more for this..). That leaves you with $168 in your pocket. You might want to hang onto this if the fridge blows up or the TV goes on the blink! Now these expense figures are pretty conservative - aren't they! You can adjust them to reflect your expenses. I am curious to see how you go. You might want to add in a holiday or a trip to the movies, Netflix, Stan, a Latte etc.
Taking the above monies into consideration, remember you are total and permanently disabled - you can't work - how would life look? Oh wait, I didn't take into account the cost of home and contents insurance, doctors, dentists, hairdresser, clothes, social outings, birthday presents, repairs to that car that IS INSURED - yes, you will still have to pay insurance for that car - they don't waive their premiums if you are injured! Oh no, what do you have left? Yep, that's right - not much at all!!
What's that you say? You have insurance in your superannuation fund. Of course you do - what was I thinking?! Are you aware of how basic and possibly inadequate these policies are? I suggest you go and check, as they may have already cancelled it on you! Yep, they can do that! I will leave that discussion for another time.
Taking the above into consideration, you may be thinking - oh, personal insurances are too expensive - ask the questions to find out how much it will cost you. I think you will be surprised! It has been estimated that 80% of consumers think life insurance is more expensive than it actually is. I'll give you the heads up - that latte will be pretty expensive for you on the Centrelink pension!
So really, tell me - 'She'll be right mate' - Really?! I will let you decide!
If you have any concerns about your personal situation, please make contact with our dedicated team here at The Money Edge for an obligation free discussion.
The Money Edge | Bundaberg