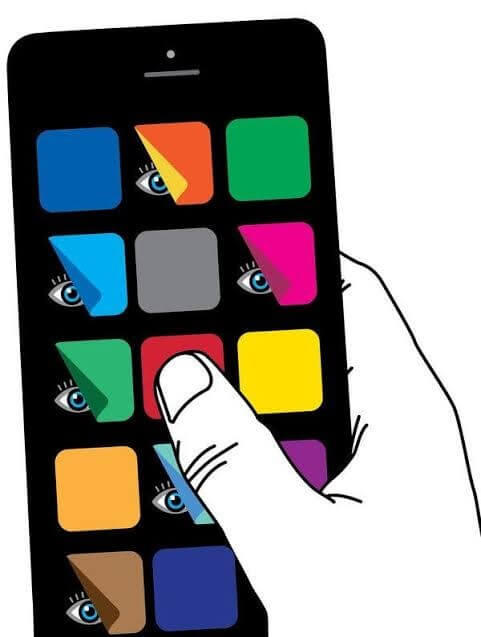 Your smartphone knows!

Your smartphone knows!
Are you one of the 9 out of 10 Australians who own a smartphone?
Have you ever considered just how much your smartphone knows about you? Have a look at the following list, you may find yourself surprised and maybe a little shocked.
All the information you've given your apps
Apps can track data on your phone
Medical apps have extensive information from how often you visit the doctors to
All the information you've given Google
As soon as you sign into your Android with your Google login, your phone is linked to all of your other Google accounts. Once you've logged in, your phone has access to everything Google does, including the length and type of your phone calls, your device, where you are, and more.
Bank account information
When you download bank statements
Contacts
Through your address book or contact manager
Credit card numbers
When you use web browser autofill
When you download credit card statements
Deleted files
All deleted files, including ones no longer in the recycle bin or trash, can be recovered
Every message you have sent
Text logs are kept on your phone
Apple keeps messages in an encrypted form "for a limited period of time" before they get deleted, to "ensure that they get delivered and read properly".
Everything you've told Siri
Apple collects data from Siri to "understand you better and recognize what you say," according to the software license agreement. This can track anything from the way you pronounce words to the trends in Siri searches.
Your travel habits and location
How fast you're travelling
Through location services, your phone accumulates a list of places you have been. 
Through calendar and tasks, your phone knows you're your plans
Name and address
When you use web browser autofill
Through your address book or contact manager
Passwords
When you click Remember Password and/or use autofill
Phone calls
Call logs are stored on your phone
Service providers collect your data such as incoming and outgoing calls, messages, all the numbers saved on your smartphone and your location.
Recent files
Recent files are kept by operating systems
Various applications keep their own recent file list
Recently visited sites
Through your browser's cache, history and cockies
Stores you visit and how long
Through local Wi-Fi, stores are able to track customers nearby.
Using shopping centre apps, they can track which stores you visit and how often.
Purchase history can be tracked on sites like Amazon and eBay and through web browsers.
Your mood
Tweets, comments and like/dislike of pictures and comments can indicate the owner's current mood. The background data tracked over the long term by your smartphone can even indicate your temperament.
How far you have walked and where
Through step tracking apps
Consider the list, what can you do to protect yourself?
1. Audit your app permissions. The following instructions will guide you through this process.
Android App - Open up the Settings app and head to the Apps & notifications menu. Then, tap on the app you want to look at (if you can't spot it, tap See all). Tap on Permissions to see everything the app has access. To turn off a permission, tap on it. If the permission is particularly important to the app, you might have to tap a confirmation box.
iOS App- From the Settings app, tap Privacy to see all the permissions available on your phone. Tap on any entry to see the apps granted those permissions and to disable those permissions, if necessary. Scroll down the Settings screen beyond the Privacy menu to find individual app entries. Tap on any app to access the same permissions as before, plus some extra ones—like access to notifications and permission to use cellular data as well as Wi-Fi. Again, a simple tap on an option or toggle switch is enough to grant or refuse a permission.
2. Audit your app permissions – go through each app and check your security permissions.
3. Delete saved passwords for apps and websites
4. Where possible, use two-factor authentication
5. Check and disable location tracking if suitable
The Money Edge | Bundaberg