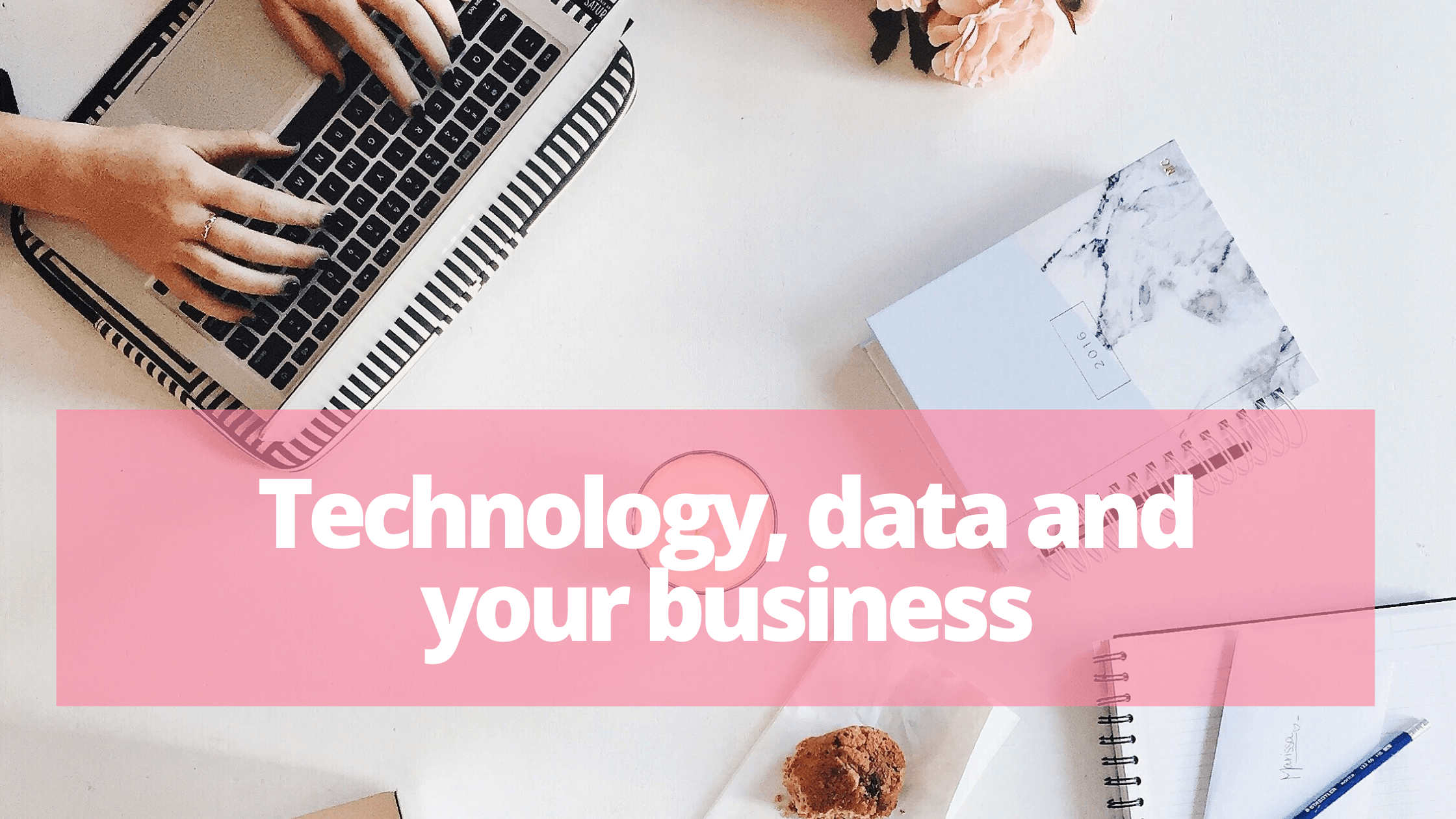 Technology, Data and your Business
Technology can help grow your business. There are many tools specifically designed to overcome the challenges of running a business.
What are the benefits of adopting technology?
Contributes to the success of your business

Love it or hate it, technology is everywhere and is essential to your business. Embracing technology:
keeps you connected
contributes to productivity
helps you to remain relevant
promotes overall growth strategy

Advanced business analysis and reporting
Technology is essential to business and can help you gain a deeper understanding of market trends, customer behaviour, and the overall performance of your business and in turn help you maximise the potential of your business. Understanding and controlling your data gives you power to make informed decisions.
Digital innovation
The success of a business is reliant on many factors. Today, countless technology exists that help to improve exposure, encourage communication, and cater to specific needs. It is vital that you adopt digital innovations that can help you achieve your objectives and stay ahead of your competitors.
Digital transformation
Embracing digital technology can positively transform business performance with regards to increasing revenue, improving customer experience, and reducing costs. While embracing complicated digital innovations can be daunting, business that do nothing could hinder the businesses' ability to succeed in the future.
Risk and reward
For your business to remain relevant and competitive, you need to take risks to grow. When making changes to a business' strategy there will be risks, but the rewards from getting it right can drive business growth beyond that of competitors who fail to embrace digital innovations. In business, time equals money.
How can you ensure your business is managing and embracing technology?
Make it a part of your business culture
The right culture is an essential element to embracing innovation. Promoting a culture that welcomes and adapts to change ensures employee participation and encourages them to see possibilities rather than complications.
Engagement
Understanding staff and your customers is key. Utilising digital and new technologies especially with the help of social media, encourages engagement that gives businesses more authentic feedback which in turns contributes to a successful business strategy.
Innovation
To be agile and quick to adopt technology is vital for any business's success. If you fail to embrace digital technology, then your business will fall behind competitors. This can lead to decreased sales, a reduction in profit and downwards trend.
You need to be more proactive than your competitors, offer something that they cannot.  
Financial Commitment leads to Cost Saving
A short-term investment for long-term financial stability makes business sense. Be willing to invest money upfront and now. Technology gives you control over your data. The use of dashboards gives you the latest information now to make meaningful decisions.
Data & Analytics
Successfully navigating the digital transformation journey should always be measured by not only consumer feedback, but especially data and analytics. Data that measures engagement, capability, and consumer behaviour towards a business line or a product is very valuable. It could help generate newer revenue streams, business units and standalone businesses.
If you want your company to continue being successful, then you don't have a choice. Your business needs to embrace the latest digital technology and quickly. The opportunity for businesses that adopt digital technologies is endless. Don't get left behind, in business, time equals money. The time to embrace digital technology is now.
The Money Edge | Leanne Rudd | Bundaberg