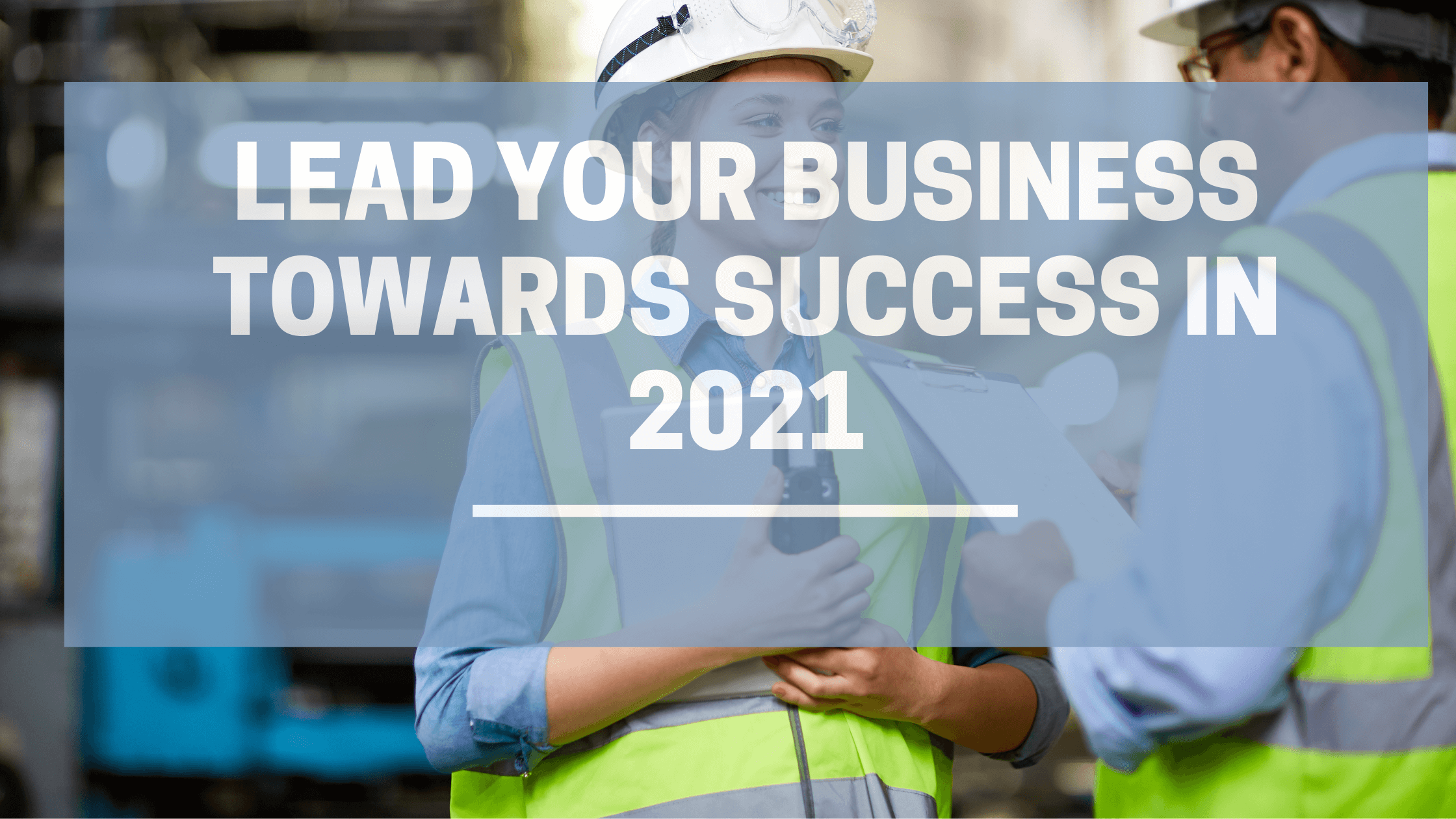 Lead your business towards success in 2021
As the end of 2020 approaches, you may find yourself wondering how you survived. It has been challenging time for everyone. I am sure you are already looking toward 2021 with eagerness and dreams of a better year.
While you cannot predict what 2021 will be like, you can take steps to ensure continued success in your business.
Reflect
Now is a good time to reflect on the past 12 months. What worked? What didn't? Run your end-of-year reports for insights into the company's strengths and weaknesses. Are there any adjustments that can be made to save money, increase revenue, and reveal potential improvement? Look at the big picture and get a clear view of what needs to be done.
Remember to celebrate your successes. Recognise those areas where you did well. Are there staff that should be acknowledged? No matter how tough the year, take note of the good times, not just the bad.
Review
When was the last time you took a good look at your business plan?  A business plan helps to guide you through the next 12 months. Look through your goals and adjust where required. Speak to us if you need assistance to refine your vision.
When you establish your goals for the next 12 months, your staffing needs should be part of that discussion. Do you need to increase or decrease your number of employees? Were there times that you would have benefited from hiring additional staff? It might make sense to add additional staff to cover the busy times. Consider a seasonal employee, or maybe a short-term employee for this period.
Is employee knowledge lacking? Consider employing staff with more targeted knowledge. Review your existing employee performance. Are there employees who are ready for more challenges or need more direction?
Check that you are paying on the correct and current award. Consider if you need to update employees position descriptions or contracts.
You should also take this time to check that the employee details are correct e.g. addresses, phone numbers, payroll information.
Review your marketing plan. Set out targets for the coming year and adjust accordingly. For example, you could decide to spend more on Internet and social media marketing to reach a new target customer. You could also decide to promote your business by sharing expert videos in your field.
Look at your existing technology. Is it still the best technology for the purpose? Are there any better options to consider? Think about your hardware and software subscription, are they still value for money? There is nothing worse than paying for something you do not use. With all the apps and subscription services out there, you could be paying for things you no longer need or paying for apps that do the same thing. Is it time to review cloud services? Look for ways to reduce costs.
Check your inventory. Checking your inventory is not only important for tax purposes but is a great way for you to evaluate what products tend to sell or identify which products do not do as well.
Actions
This is the time for turning your reflections and reviews into actions. That action comes in the form of implementing your plans and goals. Create a broad goal for the entire year, plus smaller goals that complement and help you reach your main goal. Make sure they are achievable and measurable. Do not forget to review these plans and goals as they can change throughout the year.
Meet with your accountant. The right accountant will empower you with the knowledge to make informed decisions. Topics to discuss could include:  

Business structure. Is it still right for your business?
Succession planning. Do you have something in place for the unexpected?
Review your insurance coverage and make sure it is still sufficient for your growing business's needs.
Consider tax strategies to help you reduce your burdens.
Create a detailed master budget that includes your income and expense projections, a cash flow statement, cash reserves and credit availability estimates, debt-service numbers, profit-and-loss statement and balance sheet.
Implement your marketing strategy. This may include updating your existing website. Start the year with a marketing campaign that launches the business towards a successful year.
Are there any tasks and projects that can be finished off? While some tasks are ongoing, if you finish off all the little jobs, you can start the year with a fresh desk.
Finally, think positive! Confident thinking and a positive mindset lead to success. Lead by example and believe in yourself. Don't start the year thinking of failure, it only limits the outcomes.

The Money Edge | Bundaberg | Kerri Schulz