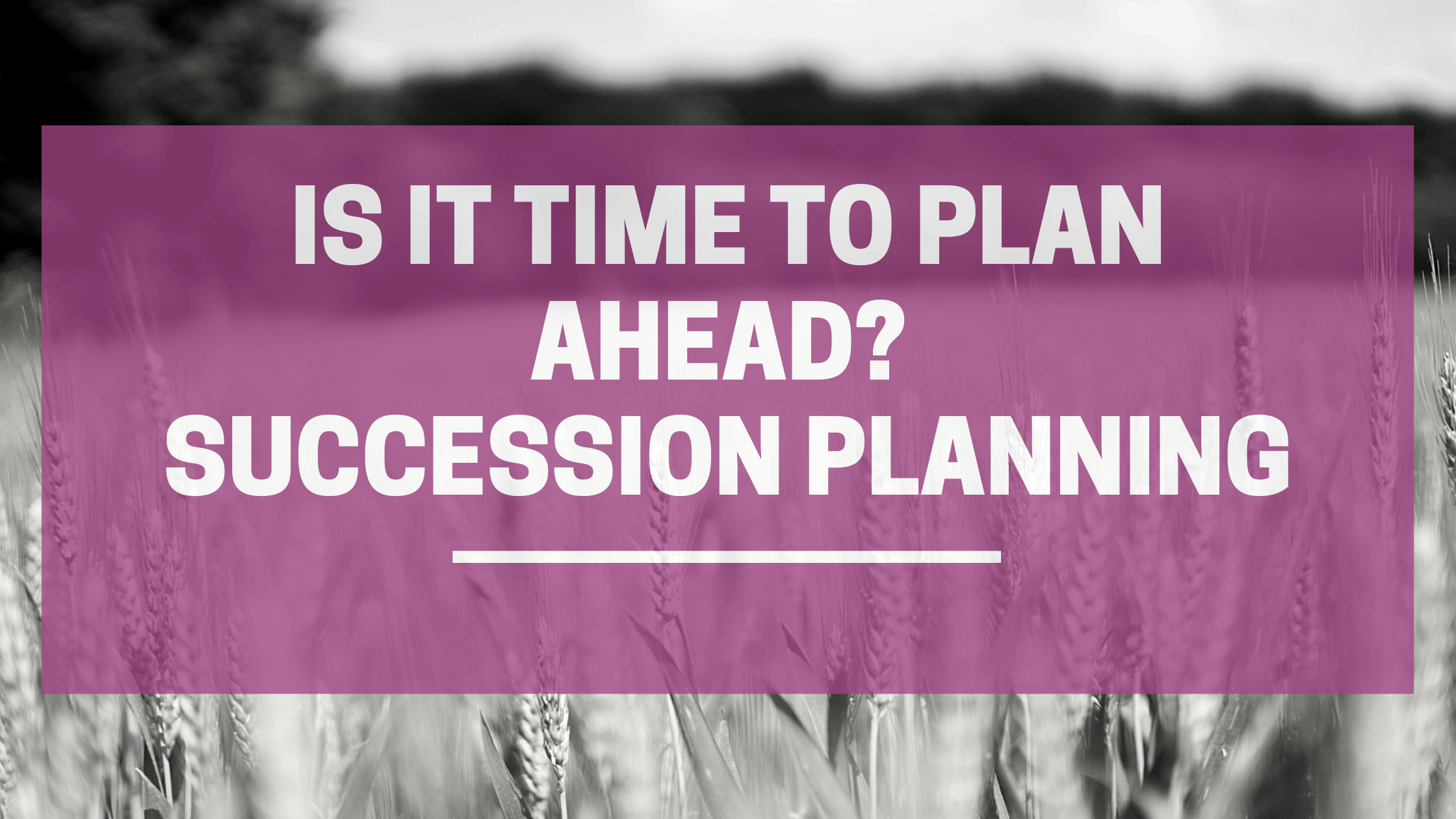 Is it time to plan ahead?

Australian-owned family businesses are integral to the survival of small towns. They provide employment, encourage growth, bring money into the community, and are a good indication of the economic health of the town.
But what happens to the business when key individuals leave for various reasons such as poor health, retirement, or death? How do you ensure the business continues to operate efficiently without disruption or loss of revenue?
Succession Planning is essential to keeping business operating.  Not having a plan can have many consequences and can place strain on family relationships, no matter how strong the family dynamics are.
What are the benefits of Succession Planning?

Family members are informed of your wishes
Open and frank discussions can ensure that all relevant parties are aware of who is your chosen successor. It is vital that the person you choose will be the right person for the continued success of the business.
Time
Undertaking Succession Planning now, gives you the opportunity to consult with external professionals and empowers you with expert advice so that you can make informed decisions. It also guarantees that any legal requirements are adequately and accurately covered.
Continuity and Stability
Succession Planning gives stability to the business. It lets the employees know that there is a plan in place.  They will know what to expect and who to turn to for leadership.

Plans are documented
Documents and processes are in place to guarantee smooth transitioning of roles. With your vision, goals and intent documented, conflict and tension between family members is reduced. Hopefully, this will prevent or defuse any potential family conflict.
Knowledge retention
The last thing you need is to have one person with all the knowledge. What happens when that person is gone? Succession Planning ensures that the successor has adequate training and is prepared to step in at any given moment.
It is never too early to start planning. Schedule a meeting with us so that the future of your business remains viable and continues successfully for years to come.
The Money Edge | Bundaberg