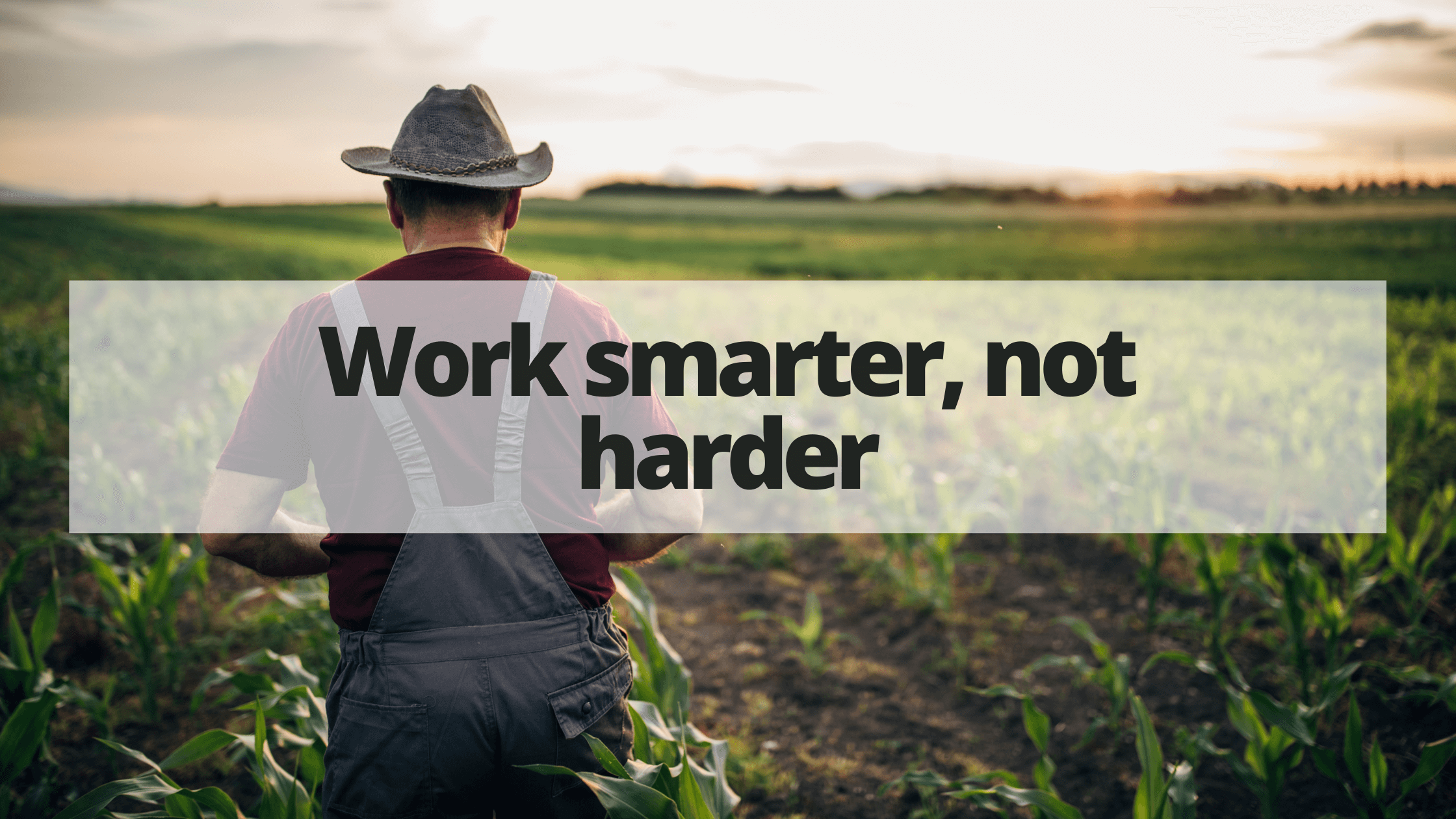 How to work smarter, not harder

Work Smarter, Not Harder
Regardless of your job or industry, there are not always enough hours in the day to get everything done. As a result, you can feel like you are always behind, and this is not ideal for your efficiency or health.
Working smarter and not harder can enhance your productivity and performance while boosting your overall job satisfaction. It can make you a valuable asset for your company, which can increase your job security. However, implementing the tactics required for working smarter, not harder can take some time, practice, and development.  

Why is it important to work smarter, not harder?

Increase of productivity
It encourages you to streamline processes and combine tasks, saving on labour and costs. Just because a task has been done a certain way previously does not mean there won't be a more effective way of doing things. Be innovative, and try something new!
Make you a more valuable employee
Companies are always looking to get the most accomplished result, with less effort and time. By working smarter, not harder this will allow you to save some valuable resources for your business.
Increase of Motivation
Encouraging feelings of positivity about your job, co-workers, and yourself.
Here are 6 tips on how to work smarter, not harder.
Establish a routine for your work
Try to create momentum with each day. Change is always good, but when it comes to working smarter, not harder, creating a routine is the most effective solution.
Enhance your communication skills with yourself and colleagues
Strengthen your communication skills, by working on active listening abilities, staying focussed and on-task when connecting with someone. Always stick straight to the point so that there is no confusion whilst communicating with the other person.
Practice Stress Management methods
Practice stress management skills such as reading, listening to music, meditating/Yoga, and exercising. By using some of these tactics to tackle stress, it will help influence your physical and mental health, which will enhance your workplace performance.  
Keep a to-do list by prioritising work accordingly
Prioritising work on your to-do list will motivate you to complete the more urgent tasks first, leaving the others to be completed at a time that is less in demand.
Focus on one task at a time
Relax. Focus on your most important task first, just one task at a time. By doing this, you will focus solely on your current task, and not the others you have waiting.
Measure your results and work, not your time
Checking off your to-do list will create a feeling of accomplishment. You will be inspired by achieving everything you had planned to complete. Although keep in mind – some days do not always go to plan, and that is okay!
When it comes to work, it may seem tempting to hustle or burn the midnight oil, but there are far better ways of getting things done that have a less detrimental impact on your mental health and productivity. Keep in mind that learning to work smarter and not harder will take time and dedication but it is possible. Give the above tips a try and see if you notice a difference!
The Money Edge | Peyton King | Bundaberg