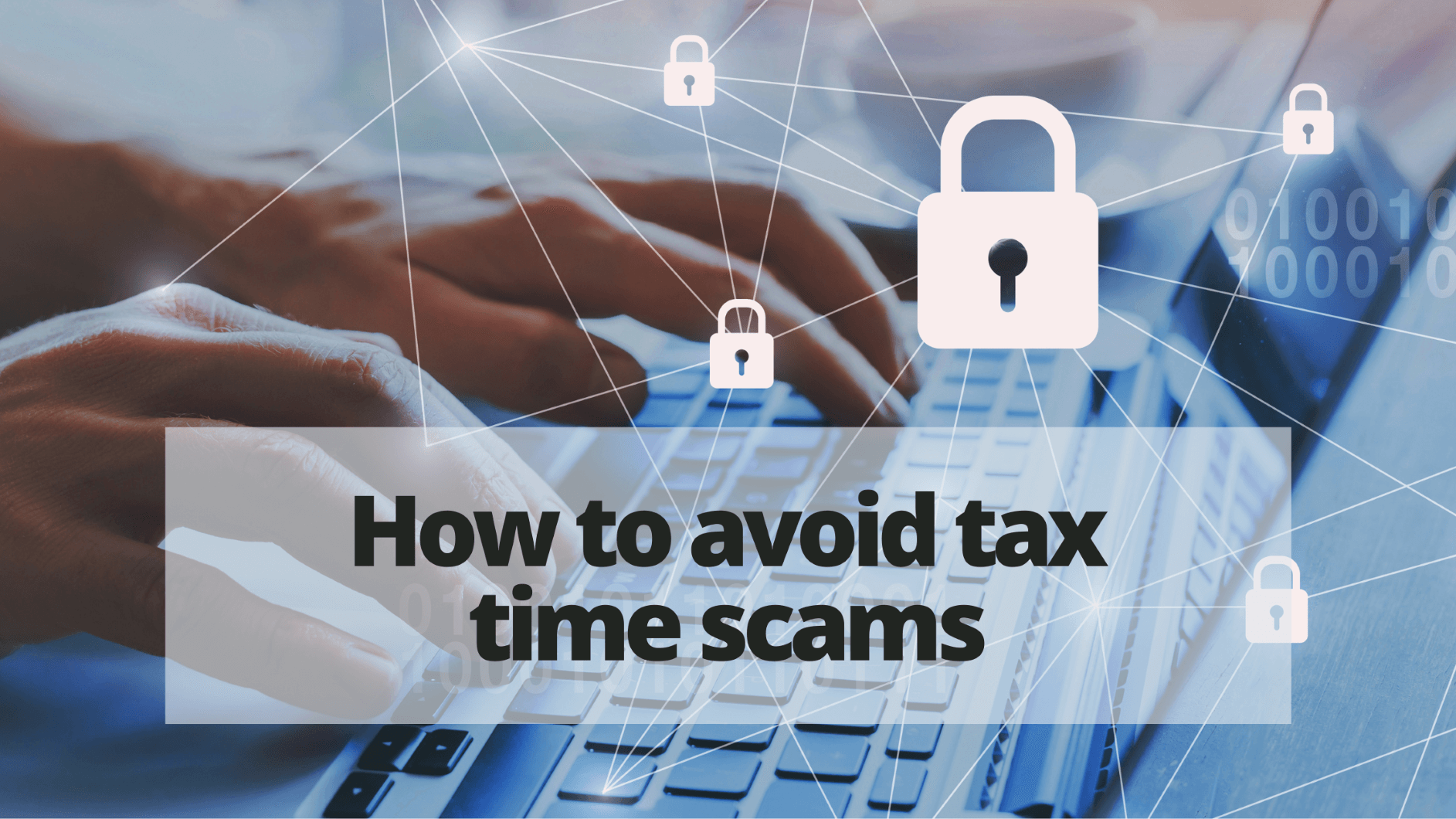 How to avoid tax time scams

Tax time is a prime time for cybercriminals trying to get their hands on your money and personal details. Whether you are a business owner or individual, there are some simple things you can do to apply good cyber security practices and avoid tax time scams.
Your personal information is valuable so stop and think before sharing it with anyone, no matter how convincing the person or message may sound!
Here some tips to help you stay one step ahead and keep safe online this tax time –
Always log into myGov to check your tax messages.
Impersonating trusted brands like the ATO or myGov is a common trick used by scammers, particularly to try and threaten people to pay fake tax debts or hand over personal details to receive a 'refund'.
Avoid falling victim by always logging into your official myGov account to check your tax, lodge your return, and verify if you owe a debt or are due a refund. You should do this by manually typing https://my.gov.au/ into your internet browser and not by clicking any links in emails or text messages, as these could be malicious links.
Keep your personal information private.
The ATO will never ask you to provide any personal identifying information in order to receive a refund.
Don't give out your Tax File Number (TFN), date of birth or bank details unless you've checked the person, you're dealing with is who they say they are, and they genuinely require these details.
Think before you click
The ATO will never send you an email or text message with a hyperlink directing you to a log-on page for their online services.
Never pay tax by iTunes cards, gift cards or Bitcoin
The ATO will never ask you to pay your tax debt into a non-ATO bank account, via iTunes, Google Play, or other pre-paid cards or with cryptocurrencies like Bitcoin.
Be smart with social media
We're so used to sharing our personal information online that we don't really think who might see it. Be aware of what you share online and across social media, as this can be used by scammers when they contact you to make their approach seem more believable. They can also piece together personal details you reveal online to try and crack your passwords on important accounts, like your myGov account.
Change the privacy settings on your social media accounts so only friends can see your details.
Stay safe when using Wi-Fi
Be careful about what you do online when you're connected to a hotspot or free public Wi-Fi. While it's OK to check the news or the weather, don't make financial transactions like completing your tax return when you're connected to public Wi-Fi. These networks are not secure so it's easier for cybercriminals to intercept your information.
Keep your devices up-to-date
When you're alerted to a security update for your operating system or one of your apps, don't ignore it — install it as soon as possible. These updates aren't just about adding new features. They're also about fixing weaknesses that cybercriminals use to gain access to your device.
You should also run regular anti-virus scans to help you detect and remove malware (viruses) from your device.
It's good practice to remove any apps you don't use any more to ensure your personal info isn't being accessed by companies you don't deal with anymore.
Keep your business info safe at tax time
Cybercriminals can use information such as your AUSkey to commit tax fraud in your name. Beware of anyone asking you to 'confirm' your details and don't share your details unless you've checked the person you are dealing with is who they say they are.
Business owners and tax professionals who have experienced a data breach or a breach of client records (e.g. loss of or unauthorised access of sensitive personal details) should report it to the ATO so protective measures can be placed on client accounts.
Help others be cyber safe!
Share ATO and ACSC scam warnings with family, friends, customers and colleagues to help keep them safe online.
Report suspicious emails claiming to be from the ATO by forwarding the entire email to ReportEmailFraud@ato.gov.au and then delete the email. Do not click on any links, open attachments, or download files.
You can also report cyber security incidents to ReportCyber.
The Money Edge | Bundaberg