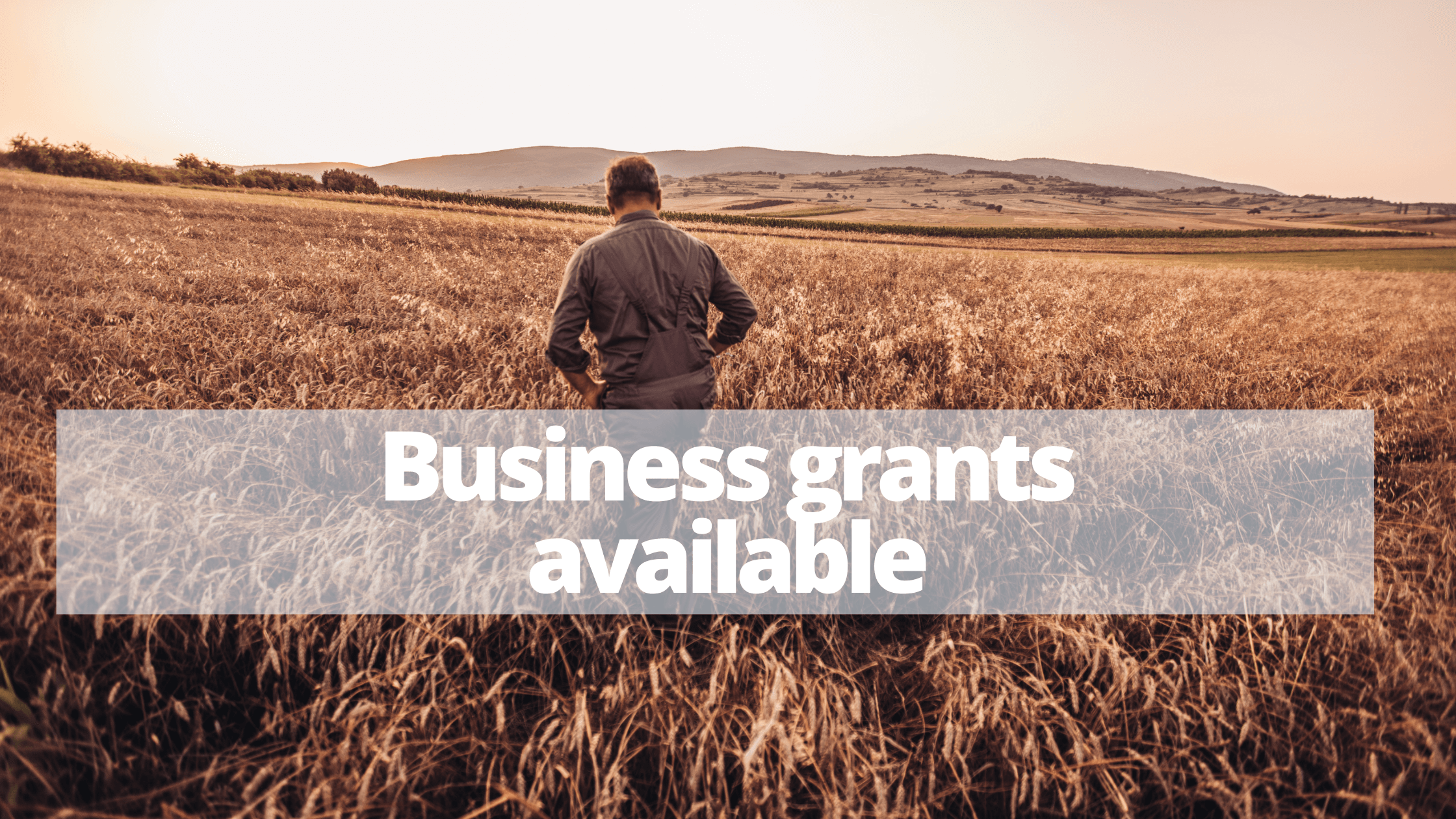 Business grants available
The Queensland, Australian and local governments offer funding programs, often in the form of grants, and business support services to help new and established businesses grow and succeed.
Government grants can help you develop your business through activities such as expansion, commercialisation, research and development, innovation, and exporting.
The current grants available are as follows -
Small Business COVID-19 Adaptation Grant
The objective of this program is to support small businesses subject to closure or highly impacted by the coronavirus (COVID-19) shutdown restrictions announced by the Queensland Government, to adapt and sustain their operations, and build resilience.
Up to $10,000

Regional Investment Corporation - Agristarter Loan
Loans to assist first time farmers and loans to support farm succession arrangements
Up to $2 million
JobMaker Hiring Credit Scheme
The JobMaker Hiring Credit scheme is an incentive for businesses to employ additional young job seekers aged 16–35 years.Eligible employers can access the JobMaker Hiring Credit for each eligible additional employee they hire between 7 October 2020 and 6 October 2021. Read more here.
Business Boost Grant
Assist small businesses to improve their efficiency and productivity through organisational development and upgrades through automated software and CRM systems. Grants can be used for website development and upgrades, strategic marketing, training and coaching, advisory services and planning for business continuity and succession. Applications to open late July 2021.
Up to $15,000
On-Farm Emergency Water Infrastructure Rebate Scheme
The rebate scheme supports critical on-farm water infrastructure projects such as improving water storage through the installation of tanks, troughs, pipes, pumps and drilling new bores. Read more here.
New Farm Business Resilience Program
The Farm Business Resilience Program be accompanied by a new Farm Management Grants Program providing a rebate to primary producers for the cost of engaging professional help to develop a farm business resilience plan.

For more information please contact our team or to search grants available to Australian businesses please see the grant & program finder website here.
The Money Edge | Bundaberg