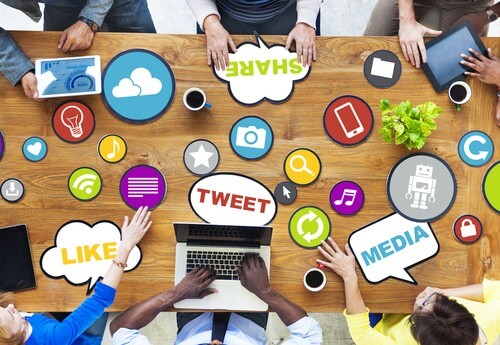 Are you marketing your business effectively?

Social media is becoming one of the most valuable aspects of digital marketing and is providing incredible benefits that help you reach millions of customers globally. It does not matter if you run a small local shop or a big national company. Social media is a crucial piece of your business marketing strategy.
So why is investing in social media a wise business move?
According to 2019 social media statistics, there are now 3.48 billions users worldwide! Using social platforms such as Facebook, Instagram, Twitter and LinkedIn is an easy and effective way of reaching millions of customers. So really, why wouldn't you use these free marketing methods?
What are the benefits?
Cost-effective
For an advertising strategy, social media marketing is possibly the most cost-effective way you can reach customers or clients. Signing up and creating an account is easy and free for almost all social platforms. Alternatively, you can invest some money into these online methods and pay to run promotions and ads.
Engage with customers
Simply put, if people are not aware of your business, they can't become customers. Social media helps boost your visibility among potential customers, letting you reach a much larger audience. It is also a fantastic way of engaging and interacting with customers. It is an easy way to let them know what happens in your day-to-day activities, any sales or promotions, how you can help them, and allows you to have a personal interaction with them, not just professional. The more you are seen, the more potential there is for an increase in business!
Increase website traffic
Social media posts and ads are a vital way to drive traffic to your website. Sharing quality content from your website to your social media channels is a great way to get readers as soon as you share or publish a new post. More traffic means more people see your brand, ultimately leading to more leads.
Increase sales
No matter what it is that you sell, social media can help you sell it! As the number of people who use social media is continuously growing, and social sales tools are continually evolving, social networks are becoming increasingly important. One post on a service or a product that you sell has the potential to reach hundreds, thousands if not millions of people, potentially driving a significant increase in sales.
If you're not taking full advantage of social media, you are missing out on a fast, inexpensive, and effective way to market your business. The benefits are extensive! Your competition is already out there using these methods, so why aren't you?
The Money Edge | Bundaberg