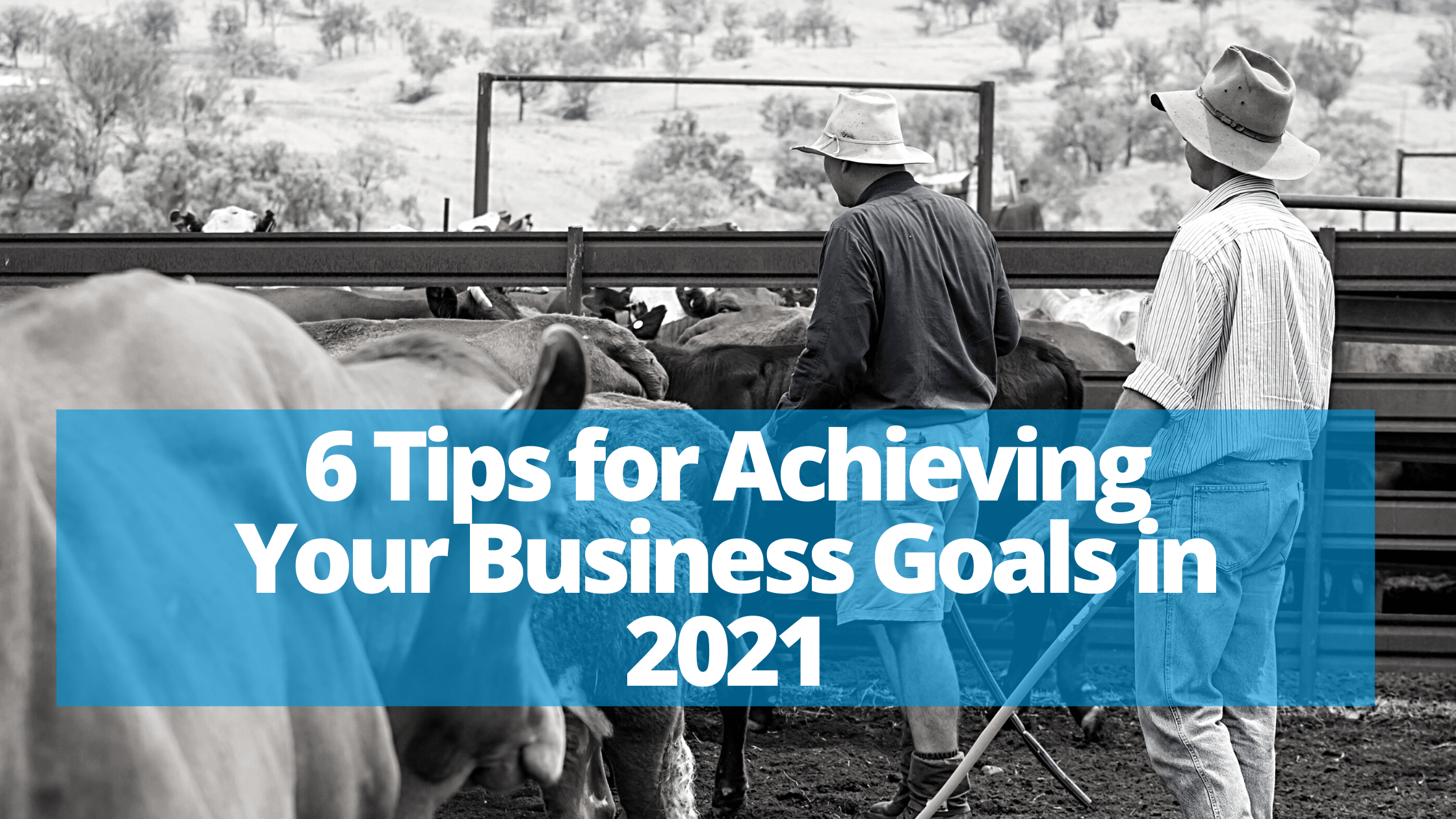 6 Tips for Achieving Your Business Goals in 2021
It's that time of year again—time to start thinking about your business goals for next year and to begin setting yourself up for success. The end of the year is the perfect time for businesses and business owners to assess where they currently are—and where they want to be in a year's time. At the top of most businesses' wish list? Growth, of course.
If you want to take your business to the next level in 2021, you'll need to have a clear vision for what that looks like and a plan to get there. Not sure what you should be doing differently in the year to come? Here are 6 tips you can use all throughout the year to help you reach your business goals and become more successful.
Don't Let Others Influence What You Feel You Should Achieve
Because of the Internet, it's never been easier to compare yourself to other businesses and entrepreneurs. While a comparison can be a useful tool for getting the inspiration and advice you need to run and build your business, it also has its downsides. If you let others influence what you feel you should achieve, you might do something that doesn't serve your business. Every business and every situation is different and letting someone else influence your goals can lead to disaster.
Setting your own goals is important because you know your business better than anyone, and it helps you feel more ownership over the goals. Plus, you know what's realistic for you, and setting your own goals makes you more likely to achieve them.
Master the Art of Negotiation
If you fear or dislike conflict and try to avoid business processes like negotiation, you're definitely not alone. Many people dislike the process of negotiation. They feel that one side "wins" and one side "loses." In reality, though, negotiation is all about compromise. It's about making sure both parties walk away with a better understanding and feeling good about the agreement. By learning to lean into negotiation and becoming a better communicator, you'll find that your professional relationships are stronger and you'll earn more respect.
Good negotiation skills can help you in all sorts of business situations. From negotiating employee salary packages to forming partnerships or buying supplies, negotiation skills can save your business money and help it grow.
Set Clear Expectations
People hate having their boss watching their every move, but they need clear goals and expectations in order to make meaningful progress. Micromanaging is never a good management practice, but it is possible to go far in the other direction. One of the best ways to give employees (or yourself!) autonomy while encouraging productivity is to convey your expectations but to allow people to work out their own process of meeting those expectations, offering support when necessary.
Setting clear expectations starts with the you-you need to make the goals and write down what you expect from yourself and your team. Then, you need to communicate those expectations and the reasons that they exist in a respectful way. Everyone should discuss and be committed to meeting these expectations so that everyone is on the same page and it's easy to check in on the progress of the project.
Set Goals That Actually Motivate You
Setting goals so you'll actually meet them can be very challenging. It's easy to come up with what you think you should do, but if you're not motivated to complete them, then they'll just gather dust and bad feelings. Whenever you set a goal, think about why. What is motivating you to make this goal in the first place? What will motivate you to push through on days you feel like giving up?
For more "mundane" goals that focus on tasks you're not excited about, think about how they drive your business forward—not about the work itself. You need to prioritise your goals and set the ones that motivate you. Focusing on a few goals at a time will make you more likely to achieve them and will help keep you from becoming overwhelmed.
Be Sure to Write Down Your Goals
Are you one of those people who think that making a goal in your head is as good as getting it down on paper? If so, it's time to change your ways. If there's no record of your goal except in your own head, it's easier to blow it off or forget about it. When you're writing out your goals, make them positive and definite. Using "I will" instead of "I'll try" or "I'd like to" has more power and pushes you toward meeting your goals.
Celebrate Near Wins
Goals should be challenging. You're not always going to meet the expectations you set for yourself—and that's actually okay. Even if you don't always reach your goals, you're likely to make more progress than if you never made the goal in the first place.
Celebrate those near-wins. Instead of beating yourself up over not meeting your goals, be happy about how much progress you made. Next time, you'll know that if you push yourself just a little harder, you can reach the goal. All progress is important, whether you met the terms of your goal or not. Plus, you'll have more information for next time.
Stay True to Your Values
In 2021, and every year, it will be important to stay true to your values and put the customer's needs first. Think of your values as your "North Star". Authenticity is important for building trust, and if you set goals that align with your values, you'll be making good progress toward growing your business the right way in the new year.