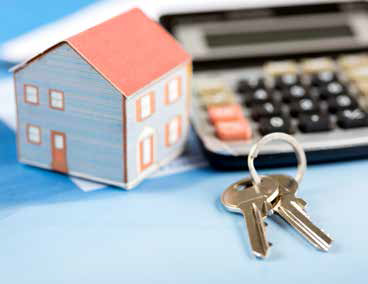 Have you considered building your home?
Recently my husband and I went through the process of building our first family home and we can wholeheartedly say that we are not disappointed with the home that we designed and are now happily living in. However, looking back on our experience there are things that we would do differently to save a lot of time, money and headaches!
Building your home should be an exciting and rewarding experience. Home is somewhere that you make your own, that you make memories with the most cherished people in your life. It is somewhere that you place a significant amount of your love into and so building your home should mean a great deal to you. Yet, it can be a very daunting process and there are a lot of things to think about throughout this journey.
If you have ever dreamt of building your home, here are a few tips to consider that may help make your adventure a positive one.
Shop around
Don't assume smaller is cheaper. Yes, the standard cost that you may be verbally quoted is a set amount per square meter, however, it also comes down to the design of your house – for example, niches and roof pitches also add to the overall cost. We found the plan that we drew up and took to a builder to be quoted worked out a lot dearer than a plan we altered from the builders portfolio, even though it was 50sqm smaller!
Materials are also something to consider. Steel frame brick vs timber frame cladded, may not necessarily be significantly cheaper. Question the builder about frame & truss fabrication. If it is done locally, steel frame may still be within your budget.
Affordability
When you are having your 'dream home' plans quoted on by a builder, the average builder will quote you on standard inclusions. This is the case for every aspect of the build, not just the building itself. So, at contract stage, consider the following variations and have your builder include any of these in your contract price. This will not only avoid extensive variations when you come to your selections, it will also assist you to assess your affordability.
Clotheslines (will you need one?)
External taps & powerpoints (How many would you require?)
Septic Systems (If applicable)
Tanks (If applicable)
Power connection – off grid etc (If applicable)
Broom cupboards and shelving layouts
External slabs & slab types (for Hot Water Systems, Gas Bottles, Condensers, Driveways, Paths)
Air Conditioners (How many and positioning?)
Additional fans and lighting (in excess to standard inclusions)
Door Sizes
Flooring Types
Window Tinting or Glass Type (including glass frames in bathrooms – e.g. full frame, semi frameless or frameless)
Post type on Patios or Porches
Essentially anything that is outside of the builders standard inclusions should be listed at this time, it will aid in a smooth transition to your selections stage and ensure limited miscommunications throughout your build.
When you progress to your selections stage, almost immediately after signing your contract, try to have all your selections completed at your earliest convenience and ensure you have copies of your selections prior to handing over to your project manager. You WILL need these to refer back to throughout your build.
Please ensure you have surplus funds put aside in excess of the final cost of your build price that you agree to with your builder. Even with all your variations considered, circumstances can still arise that were overlooked at the contract stage, taking a toll on your budget.
Your property on which you plan to build is an example of this. The soil type, foliage (does it back onto state forest?), the gradient of your land are aspects that can add additional costs to your build outside of the contracts standard inclusions.
Building Process & Stage Payments
From the time your builder receives the confirmation letter from your bank that your finance is approved, ensure you have a building completion date from your builder. The terms will be listed in your contract, however it is important that you have a specified date, as hold ups can put you out of pocket on a daily rate. So track your progress.
If you do not have access to your property, ensure you have stage photos and do not process any stage payment with your bank until you have received this photographic evidence of completion of that stage and that you are 100% satisfied.
Ensure you have organised with your building supervisor to do the appropriate walk throughs – house positioning, plumbing stages, electrical stages – to ensure all bathroom accessories, electrical points, lights, fans and the house itself are all in the right place – regardless of whether you have completed a layout map or not.
Finally, throughout the build, if you are to have any variations come up, double/triple read every variation document before signing to ensure the details are 100% accurate.
You will spend many months devoted to this process. My husband and I found that we spent a considerable amount of time project managing, even whilst building through a builder. It is not a process for the faint hearted however an extremely rewarding one. Above all, take your time to consider exactly what it is you are wanting before you dive in and if you consider even just some of the advice listed above I am sure this will help you save a lot of out of pocket expenses and sanity!
The Money Edge | Bundaberg