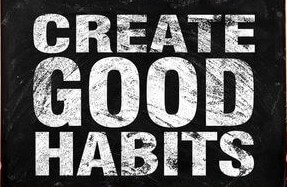 Good habits begin at home
Many of the routines and lessons that we learn as kids stay with us into adulthood. In today's digital age, it can be difficult for kids to grasp the concept of money when it's not in the tangible form of notes and coins. The increase in 'tap and go' payments, internet banking and online shopping is making it more difficult for children to understand the true value of money. A recent survey of 1000 Australian parents with children aged between 4-18 showed 68% of parents saying that they did not like talking to their children about finances because they were stressed about their own financial position.
In a country where the average household debt to income is almost double, it is not surprising that we have a negative sentiment towards personal finances. This however is something that we can change. Teaching kids to be financially literate and establishing good financial habits from a young age can help break the cycle of generational debt.
Pocket money is an invaluable tool when it comes to teaching kids to make their own decisions about money and budgeting skills. As we move closer to a cashless society, it is key that children understand the value of money- tangible or not. Whilst some advocate that the only way to learn is for children to handle physical cash in a world where 'tap and go' is the norm, it is also important that kids are introduced to the concept of 'invisible' money to fully understand the purchase process and where money comes from.
There are apps on the market for just about everything and one that we have reviewed recently which is aimed at 8-16 year olds, allows kids to manage their pocket money by setting a savings goal, view transactions and track their success. Parents can allocate their pocket money and assign chores that need to be completed all through the app and then celebrate with their children as they reach their goals and move on to the next. If you are interested in more information regarding this app please contact our office.
The Money Edge | Bundaberg