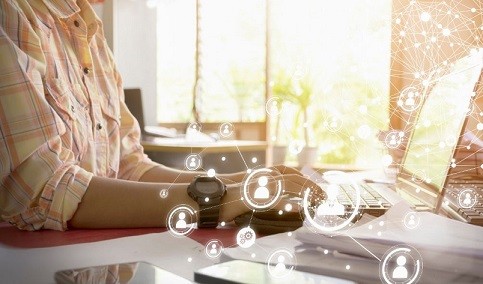 Communication is key
In nearly every aspect of life, both personally and professionally, effective communication is vital to success and happiness. Employers who spend time and energy into providing clear lines of communication will rapidly build trust among employees, leading to increased productivity, engagement, and morale.
The importance of strong communication runs deep within a business, for example:
Productivity and accountability– Effective communication allows employees to receive the intended message with clear and precise instructions. This then enables team members to act according to what is expected of them. Improvement in accountability can then increase the productivity in your workplace.
Innovation- When employees are enabled and encouraged to communicate ideas without fear or retributions, they are far more likely to bring their ideas forward.
Employee engagement - Good communication goes far beyond talking; it is about connecting and engaging with others. When your team is involved, they are more aligned with the company's goals and more motivated to work towards the set targets. Employees who can contribute are also more invested in the outcomes, achieving 'buy-in' from the employees. 
You must measure the communication in your workplace so you can see exactly what is working well, what needs improvement, and adjust the processes accordingly. Fortunately, there are numerous ways you can enhance communication in your workplace.  
Always encourage two-way communication and urge your employees to ask questions or voice their opinions.
Give tangible feedback. Praise employees when they are doing things well and give constructive criticism on areas of communication in which they need to improve. 
Discover new ways to work and communicate. There are ample programs that provide effective means of communication, such as Microsoft teams.  With this platform, you can invite your team and external parties to chat, meet, call, and collaborate all in one place, at any time, no matter where you are. Explore your options and find a system that will be appropriate for your business.
Communication in your workplace can be formal, informal, internal, or external and isn't about just mitigating conflict. Effective communication is the key to achieving long term success. It is integral to sales, client relationships, team relationships, morale, and company culture.  Is it time for you to assess and improve communication within your workplace or business?
The Money Edge | Ashleigh Baldwin | Bundaberg