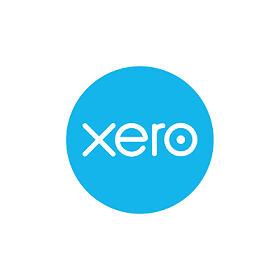 Why should you choose Xero?
It is important to acknowledge that technology plays a pivotal role in everyday running or your business, including your accounting software. When starting or running a business there are so many accounting software options available, it can make it hard to decide on which one to use and which one will make keeping on top of your business's finances as simple as possible.
So why choose Xero?
Cloud Accounting
With Xero being cloud-based it means you can work how, where, and when you desire, providing you can access the internet. It also means that that your Accountant or Bookkeeper can access your files at the same time as you, without having to worry about backups and version control issues.
Improve cashflow
Every business needs to get paid and Xero provides you with tools that help you to get paid faster. You are easily able to create and send invoices that can be payment-enabled, meaning the customer can click and pay immediately online through the invoice. Ultimately, the faster and more efficient the process is, the faster you get paid.
Add-ons
Xero grows with your business. Whether you are just starting, or you are already using multiple systems, Xero can help you. It works with more than 500 products and provides you with access to solutions that cater to your needs.
Whether it is integrating with your emails, payroll programs, or you want to manage your receipts with a program such a Receipt Bank, Xero's add-on marketplace gives you the ability to make a combination that is tailored to meets your business's needs.
Bank feeds
Xero allows you to link bank account software which will set up daily bank feeds. With these direct bank feeds, bank transactions flow into Xero, lowering the time of manual administrative work and the risk of data entry errors. Bank feeds make daily reconciliation a reality and make it possible to see the businesses' correct financial position each business day.
Like anything new, the thought of using a software platform that you are unaware of can be quiet daunting. The beauty of Xero is it is user friendly and easy to follow.
If you think Xero could be the solution to your software nightmare, contact The Money Edge today. We can assist with the migration from your current software to Xero and provide continuous training on how to use this beautiful accounting software.
The Money Edge | Cassie McAdam | Bundaberg