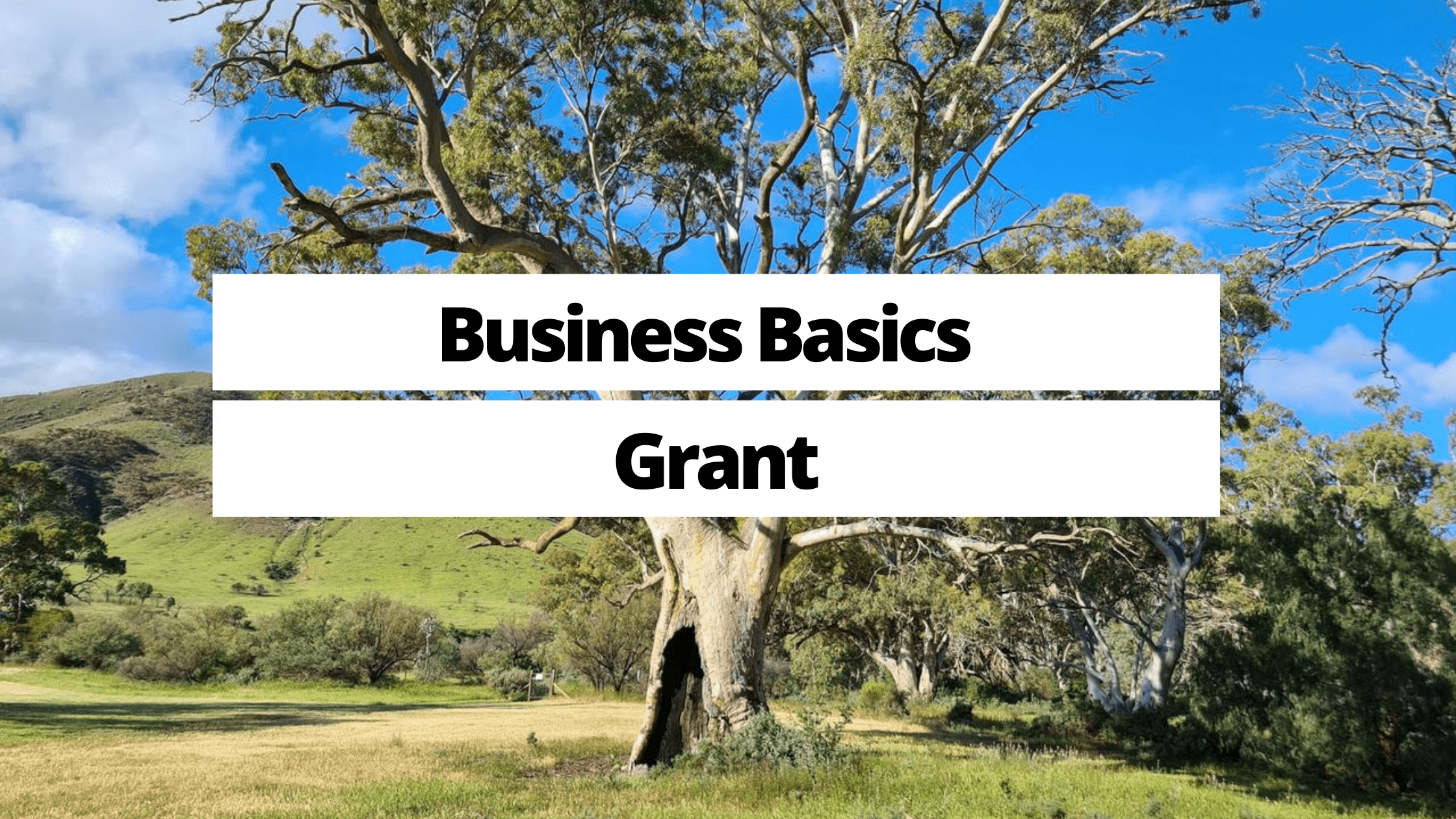 THIS GRANT IS NOW CLOSED
The next round of the Business Basics grants program will open at 9am on Wednesday 4 May 2022.
These grants offer $5,000 to eligible new or emerging businesses to improve their operations, such as upgrading websites, improving skills or adopting best practice.
Grant rounds
Each round of the Business Basics grants program has specific information to help you prepare and apply for a grant, and if successful, manage your grant.
The Business Basics grants program provides support to businesses to increase core skills and adopt best practice.
This support includes funded activities in 5 priorities:
Training and coaching
Website build or upgrades
Professional business advice
Strategic marketing services
Business continuity and succession.
The program is administered by the Department of Employment, Small Business and Training (DESBT).
SEQ and regional Queensland funding available
For this round, there are 2 funding streams based on what Local Government Area (LGA) eligible businesses are headquartered. These LGAs are grouped into either South East Queensland or regional Queensland.
You may be eligible for a single up-front fixed grant payment of $5,000 (excluding GST).
The grant is for funding activities from the above 5 priorities.
Not funded are activities with either:
a total cost of less than $5,000 (excluding GST)
payments made before the approval date (you must be approved before you pay for grant-funded activities).
South East Queensland businesses
When applying for Round 3, you are a South East Queensland (SEQ) business if your principal place of business is located in 1 of the following local government areas:
Brisbane City Council
City of Gold Coast
Ipswich City Council
Lockyer Valley Regional Council
Logan City Council
Moreton Bay Regional Council
Noosa Shire Council
Redlands City Council
Scenic Rim Regional Council
Somerset Regional Council
Sunshine Coast Council
Toowoomba Regional Council.
Regional Queensland businesses
You are a 'regional business' if your principal place of business is any other local government areas within Queensland that is not identified as a SEQ location.
Eligibility criteria
To be eligible for this grant, your business must:
not have been approved for funding under Round 1 or 2 of the Business Basics grants program
have fewer than 20 employees (by head count) at the time of applying for the grant
have an active Australian Business Number (ABN) and be registered for GST
have headquarters in Queensland and you are applying for a SEQ or regional grant depending on where your business is based (use the eligibility tool to check your location)
have an expected turnover of $300,000 or less for the current financial year
not have owners/directors that are insolvent or an undischarged bankrupt.
Eligible activities
Training and coaching
Business development, marketing, human resources or business planning topics
Training or coaching of up to 4 months in duration
Website build or upgrades
Website build or upgrade (including website refresh)
Adding e-commerce
Developing new website content
Professional business advice
Strategic marketing services
Strategic marketing plans including search engine optimisation advice
Business continuity and succession
Business continuity and succession plans
Cybersafety training and tools
Non-eligible activities
Activities not funded are:
activities bought using cryptocurrencies, barter, or services in-kind
general business operating costs (e.g. bookkeeping or accounting, tax returns)
real estate/property, hire, lease, or rental fees
goods, services, or fees from related parties (include companies with common shareholdings or directors, employees or immediate family)
travel
franchise fees
purchase of stock
GST, registration, and fees
maintenance of existing digital technologies
computer hardware (e.g. computer servers, PCs, tablets/iPads, mobile phones)
other hardware/devices/equipment (e.g. televisions, EFTPOS, card and chip readers)
activities purchased through direct selling (e.g. by party plan or network marketing)
delivery, credit card and transaction fees
memberships and joining fees
salaries
fleet vehicles
website hosting
implementation of marketing tactics such as advertising, direct marketing (e.g. telemarketing) or campaign delivery (e.g. Google AdWords, Facebook advertising or similar expenses).
How to apply:
Applications open 9am, 4 May 2022. Start preparing your application now by following these steps.
Read the key documents and information:
Apply for a DESBT SmartyGrants applicant account (if you don't already have one).
Ensure your Australian Business Register profile for your business is up to date (check your ABN status, GST status and main business location).
Choose your suppliers – collect your detailed quote(s) from supplier(s). Note: Supplier quotes dated before 13 April 2022 will not be accepted.
Prepare your documentation, including:

a signed and witnessed statutory declaration from the business's owner or director stating the business meets all eligibility criteria, AND
supplier quotes (no more than 2), dated after 13 April 2022, detailing description and costs of services, who will undertake the activity, and an outline of key activities. You will only be able to upload 1 quote per supplier.

Start your application (SmartyGrants application form will be available from 9am, 4 May 2022).
Further help
If you would like to apply for this grant, The Money Edge team are able to provide advice and assist with your application. If you would like to discuss this program or any other financial help your business may be entitled to, please contact us on (07) 4151 8898 or at mail@themoneyedge.com.au