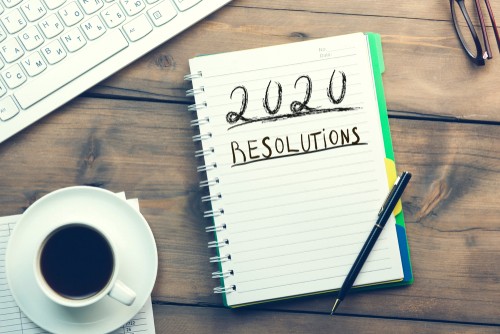 New Year's resolutions for Business success

The beginning of the year is a great time to reflect on the past twelve months and prepare for the next. People often make New Year's resolutions to live a healthier life. For example, they might resolve to change their diet, exercise more often, or cut down on alcohol. New year, new you, right?
Why not make New Year resolutions for your business to help it stay in shape for the coming year?! Since money matters to your business, it makes sense to look at its overall health and see where you can make improvements.
Here are some tips that will help you understand what you've achieved this year - and what you might be able to achieve in the next.
Review your financials
It may not be the end of financial year for your business yet, however, it does not hurt to go through all those sales receipts and invoices and check your bank account to make sure the figures add up. Quality accounting software does make this very easy and does most of the work automatically.
Review growth, revenue and sales goals
Take some time to reflect on the past year and ask yourself some important questions:
Did your business grow?
How did your revenues and profts compare with the previous year?
Are your sales trending up?
Does your expenditure over the past 12 months give any cause for concern?
If you made a list of goals last year, did you achieve them?
Get your accounting software up-to-date
It's hard to take a step back and evaluate your accounting software when you are busy using it daily. If you are using the traditional desktop accounting software or Excel spreadsheets, think about the benefits of moving to online accounting. This makes it easy to access your business accounts from anywhere, at any time. Software maintenance and upgrades are handled for you and what is even better is that online or cloud accounting is secure, with encryption and backups.
List your goals for the coming year
It is important to wind down and give yourself a break from work and recharge. It can also help you get a broader perspective on your business. When you are not concentrating on day-to-day tasks, you are free to think outside of the box. Make a short list of your main business goals. This may include revenue figures, sales targets, employing new staff or getting new clients.
Track your finances efficiently
Learn from the past year! Are there any ways that you can track your finances more efficiently in the coming year?
Make sure that you are examining all your costs carefully, this includes employment costs, stock expenses, advertising etc.
Is it time you kept a digital copy of your receipts? Have you tried apps such as Receipt Bank that help you stay on top of your Bookkeeping? You simply take a photo of your receipts on the app, forward your invoices to your unique email address or upload and share them with your Accountant of Bookkeeper and the rest is history!
If you only make one business-related new year's resolution this year, make one that counts! For more information or assistance please contact The Money Edge or visit https://www.xero.com/au/resources/small-business-guides/accounting/accounting-resolutions/
The Money Edge | Bundaberg