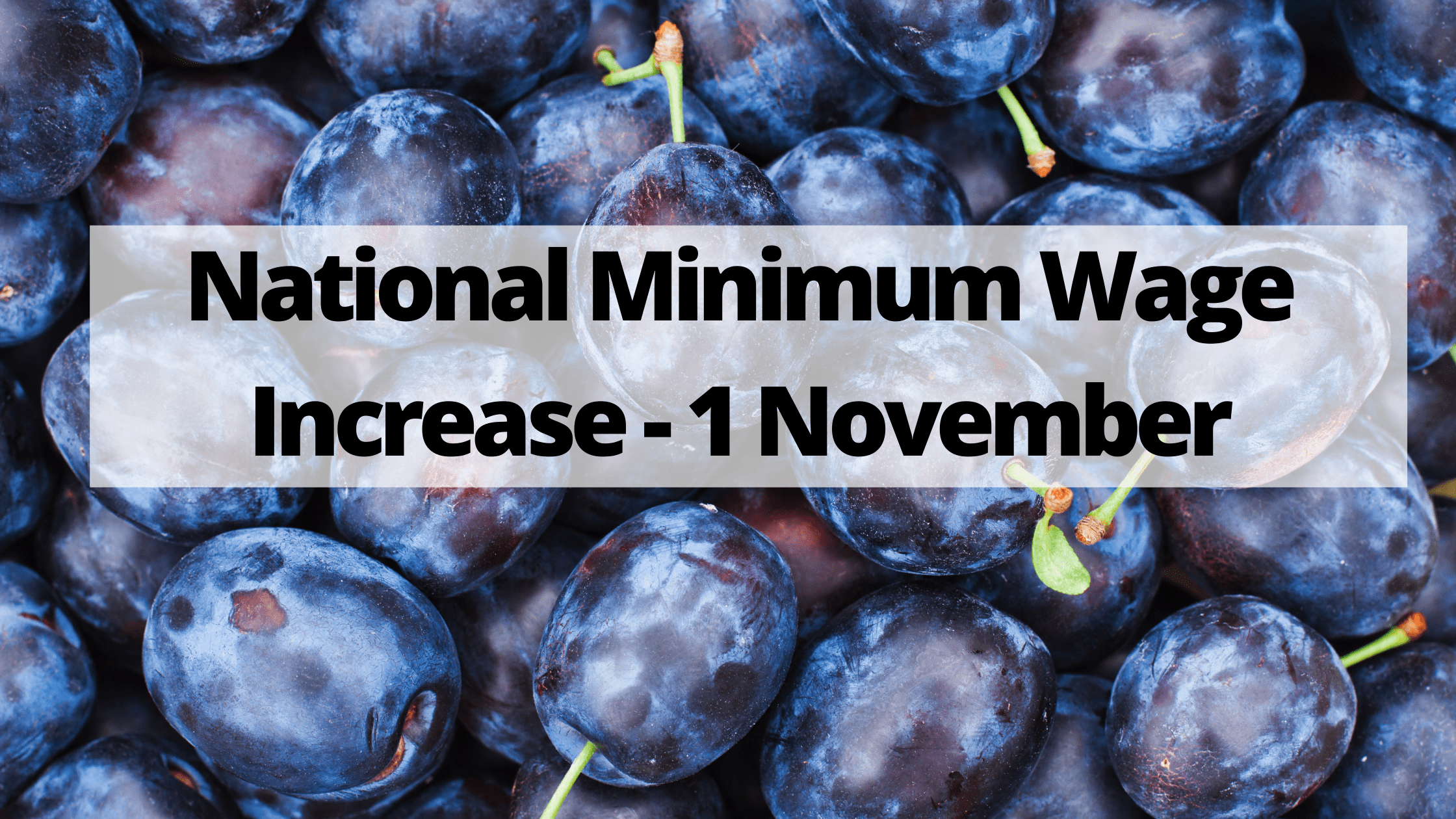 National Minimum Wage Increase - 1 November
As you are aware, the Fair Work Commission has increased the National Minimum Wage by 2.5%. The increase will apply over three different dates for different awards, with the final increase occurring to Group 3 awards on 1 November 2021.
Does the 1 November 2021 increase apply to me?
See the list below to confirm which awards are increasing.
The awards that will increase from 1 November 2021 are:
Pilots Award
Cabin Crew Award
Airline Ground Staff Award
Airport Award
Alpine Resorts Award
Amusement Award
Dry Cleaning and Laundry Award
Fitness Award
Hair and Beauty Award
Hospitality Award
Live Performance Award
Models Award
Marine Tourism and Charter Vessels Award
Nursery Award
Racing Clubs Events Award
Racing Ground Maintenance Award
Registered Clubs Award
Restaurant Award
Sporting Organisations Award
Travelling Shows Award
Wine Award
What do I need to do?
Check the above list to confirm that you are not impacted by the 1 November 2021 wage increase
Contact us if you are impacted by this increase or one of the other previous increases so we can help you determine the correct pay rate for your staff

Please contact The Money Edge on 07 4151 8898 if you have any queries about the above award pay rate changes starting November 1.