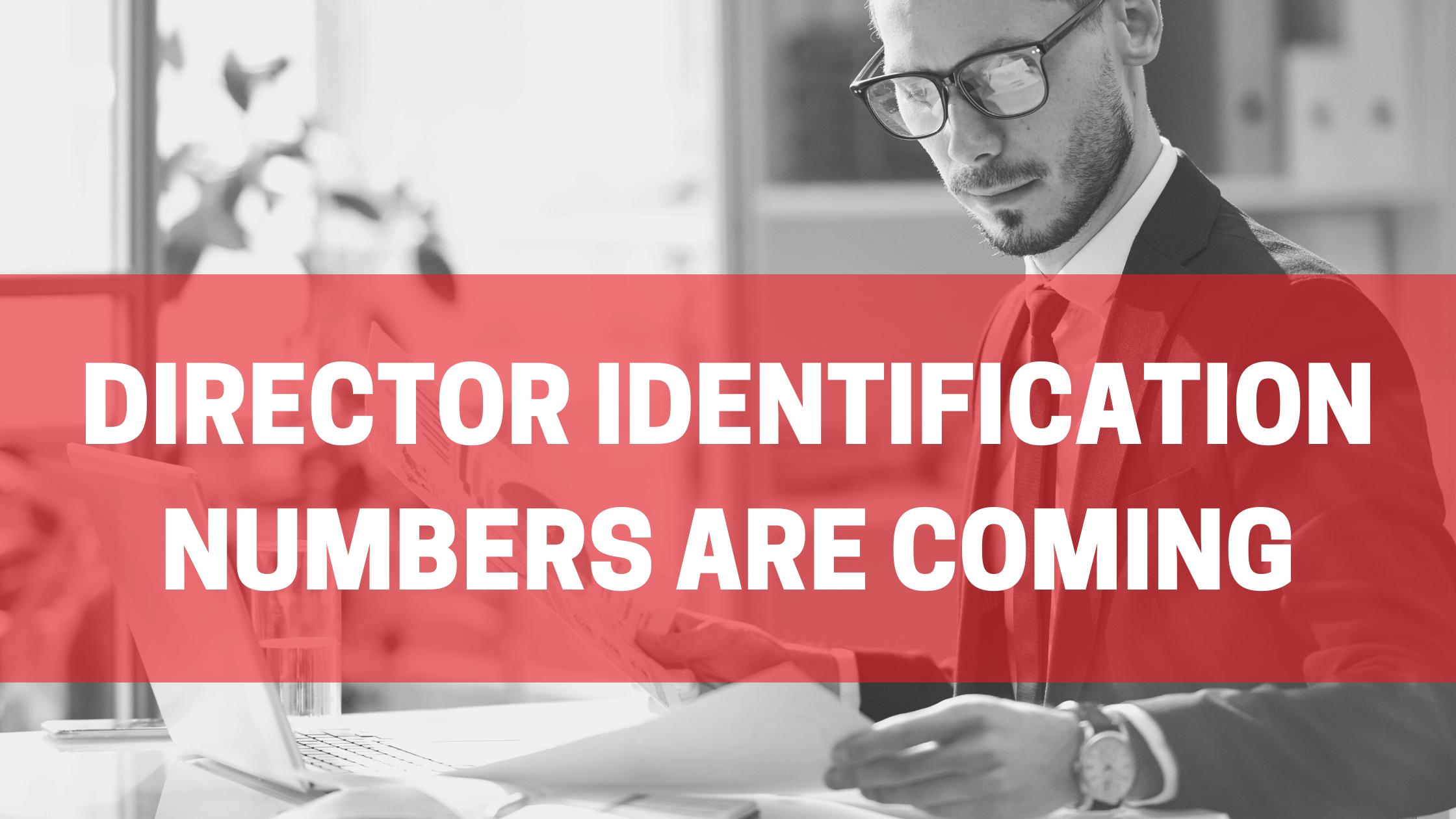 Director Identification Numbers are coming

The Treasury Laws Amendment (Registries Modernisation and Other Measures) Bill 2019 was passed in June 2020 and requires all new and current directors of Australian companies to hold a unique Director Identification Number (DIN).
Why are Director Identification Numbers being introduced?
The DIN is intended to provide traceability of a directors relationships across companies, to directly tackle phoenix activity and enable the prosecution of culpable directors in Australia.
Currently, directors can have multiple records within ASIC systems with minor variations of name (with a middle name, without a middle name), address and/or other personal details. The new legislation will mean that a director will keep a DIN identifier for life and across appointments at each company they are a director of.  Even if he or she ceases to be a director, the same identifier will not be re-issued to any other person.
The regime is also expected to increase the accessibility of information that may assist administrators and liquidators. Our current understanding is that the public will also be able to search the registry and view a director's profile, including any historic relationships with different companies.
The legislation includes criminal and civil penalties for applying for multiple DINs or misrepresenting a DIN.
Impacts on directors and companies
Every director will need to register to receive a permanent, unique director identification number. They will be required to submit prescribed personal information and undergo a 100-point identity verification with ASIC.
DINs will be recorded in a database that will be administered and operated by a registrar from an existing (yet to be determined) government agency. The registrar will have the power to issue DINs (once satisfied of a director's identity) and the responsibility of recording, cancelling or re-issuing DINs.
The Administrative Appeals Tribunal will have jurisdiction to review decisions made by the registrar.
Companies will need to put processes in place to ensure that all existing directors apply for a DIN within the prescribed timeframe once the regime is implemented. Also, companies will need to ensure that director appointment processes include the necessary steps for new directors to apply for a DIN. 
What do you need to do?
At the moment, nothing other than being aware of the coming changes. We expect further details to be released in the coming weeks and will continue to update you on implementation and timing.
The Money Edge | Bundaberg