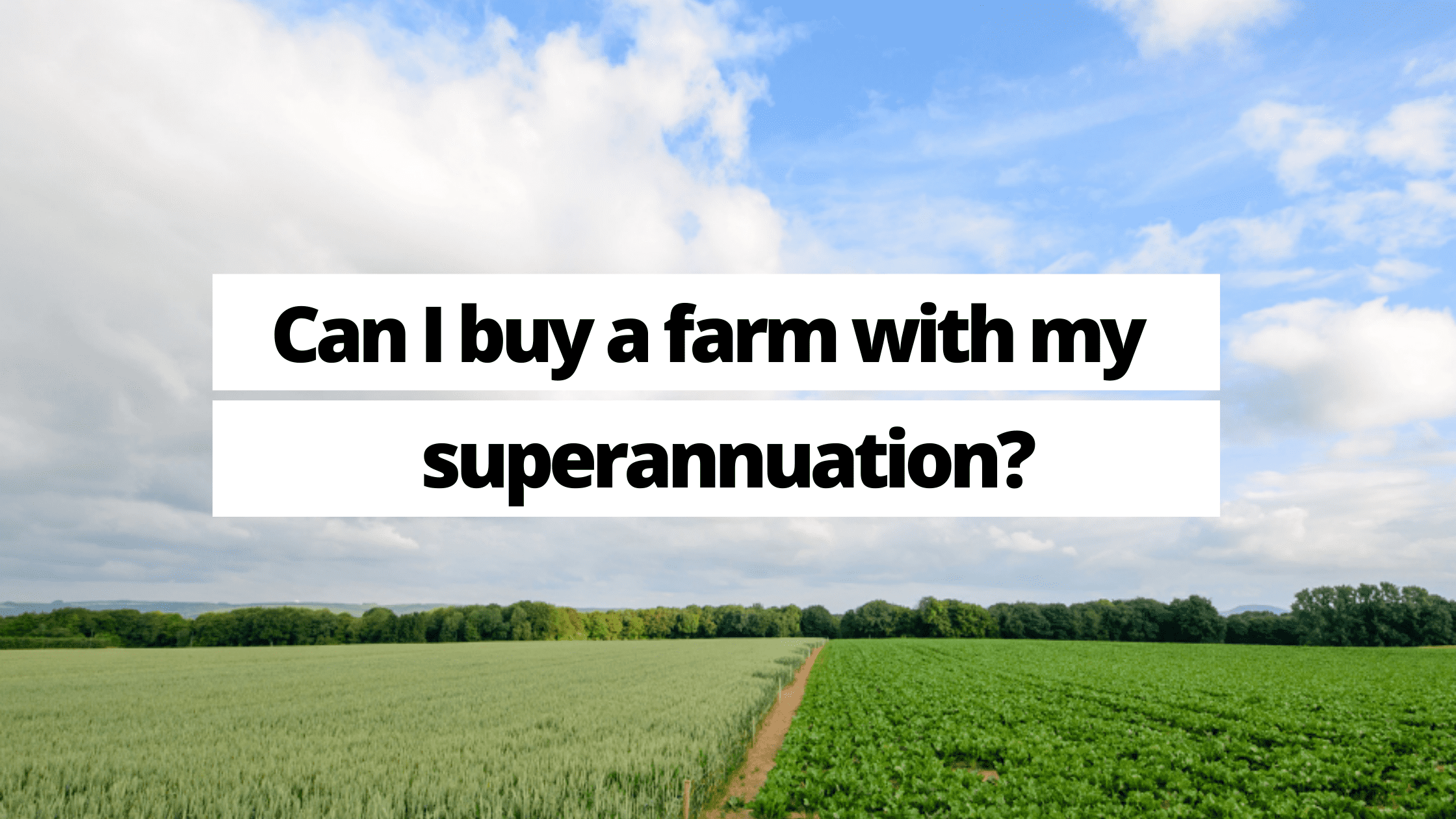 A common frustration experienced by primary producers is that they cannot use their super savings in their business. Not being able to access your retirement savings until you are 60 (generally) and retired, can feel like you are diverting capital away from where it is needed.
One way around this frustration is to own all or some of your farmland in your Self-Managed Super Fund (SMSF).
This is a pretty complex question, as there are a few variables, the very short answer is, yes – most likely.
You would have to have a SMSF, as they are generally able to invest in rural property, as long as it meets the 'investment strategy' of the SMSF.
The purchase of the property also needs to meet the sole purpose test, which means it has to purely provide retirement benefits for it's members.
Being rural land, it is likely to be running a farming business, which means that it could be classified as 'business real property'. If that is the case, you can also set up a structure where you have the farming business (that you can be involved in) lease the land back from the SMSF, with the intention of making a profit.
To add another layer to this, the SMSF can also borrow money from a financial institution to purchase the property, meaning you don't have to have the full amount of the land already available in the fund.
What about the farmhouse? Business real property used in a primary production business such as a farm can still meet this test even if it contains a dwelling used for private or domestic purposes – provided the dwelling compromises an area of land no more than two hectares and the main use of the whole property isn't for private or domestic use.
So, the general answer is certainly, yes, there are ways that you can do this, and it can be very beneficial, however getting the right tax and financial advice is imperative to ensure that it is something you would consider.


To discuss buying farmland with your superannuation further, we encourage you to contact The Money Edge on (07) 4151 8898 or email us at mail@themoneyedge.com.au


Disclaimer: This content provides general information only, current at the time of production. Any advice in it has been prepared without taking into account your personal circumstances. You should seek professional advice before acting on any material.
The Money Edge Pty Ltd, t/a The Money Edge is a Corporate Authorised Representative of Akambo Pty Ltd t/a Accountants Private Advice (AFSL no. 322056) ABN 16 123 078 900 Level 14, 379 Collins Street, Melbourne, Victoria 3000.